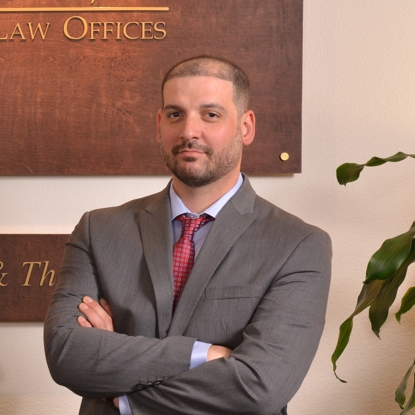 Zachary Wm. Brunot
Bio
When You Need Help, Trust Our Salem Lawyer
Zachary Brunot was born and raised in Winchester, Virginia. He attended Shepherd University, a small liberal arts college nestled along the banks of the Potomac River in Shepherdstown, West Virginia. When he graduated in 2008 with a Bachelor of Science in political science, he made the move to Oregon to pursue legal scholarship at Willamette University.
During his time at Willamette, he focused his curriculum on issues of civil rights and criminal defense. Zach was a research assistant to the Office of the General Counsel of Willamette University as well as an executive editor for the Willamette Environmental Law Journal. He served as an intern at the Office of Public Defender of Marion County, Inc. where he represented the rights of indigent criminal defendants in Marion County, Oregon.
He received his Juris Doctorate in May 2012 and has been licensed to practice law in Oregon since October 2012.
Professional Career
Zach joined the team at Elmer & Brunot, PC, as an associate attorney in 2013. Zach's areas of practice include workers' compensation and personal injury law. His workers' compensation practice focuses on helping clients challenge denied claims and claims closures, as well as pursuing alternative dispute resolutions on his clients' behalf.
Zach spends his free time studying guitar, hiking, cooking, and spending quality time with his loved ones.
Education
Willamette University College of Law, Salem, Oregon

Juris Doctorate - May, 2012
High Paper Award, Selected Topics: Labor & Employment Law, 2011
United States Supreme Court writer, Willamette Law Online, 2009 – 2010
Student Body Representative, Curriculum Committee, 2011 – 2012
Willamette University Environmental Law Journal, Executive Editor, 2011 - 2012

Shepherd University, Shepherdstown, West Virginia

B.S. - May, 2008
The Dean's List, 2007 – 2008
Alpha Kappa Delta Sociology Honors Society, 2005 – 2013
French Foreign Language Study Abroad, Université du Québec à Chicoutimi, 2006
Major: Political Science and Sociology