Salem Car Accident Attorney
Representing Car Accident Victims in Northwest Oregon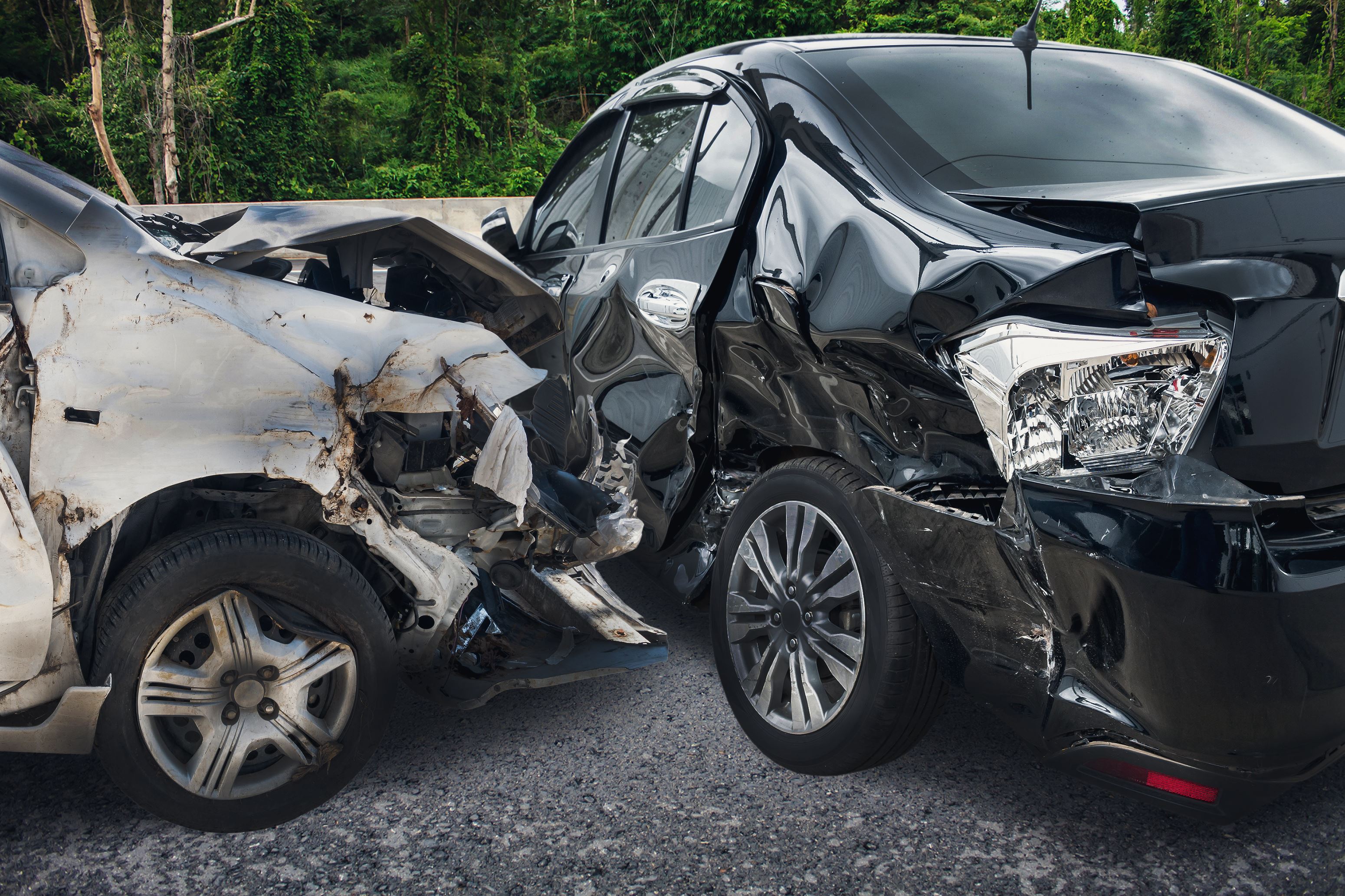 A car accident may leave you injured, bewildered, and in dire financial straits. The personal injury laws of Oregon exist to protect the rights of innocent drivers and pedestrians.
At the law firm of Elmer & Brunot, PC, our Salem car accident attorneys have been protecting clients' rights for more than 40 years.
Clients throughout Oregon's Willamette Valley seek our help in getting the financial compensation they deserve after a car collision. Whether you have been injured or if you have lost a loved one in a fatal accident, our Oregon personal injury attorneys will pursue a settlement or award that protects your family's legal rights.
Contact our car accident lawyer in Salem, Oregon at (503) 563-7035 today to schedule your free consultation.
Do You Have a Case?
Speaking with our Salem car accident attorneys about your situation is the first step in filing a claim for compensation.
You may have a personal injury claim if you were injured in an accident involved in any of the following:
Cars
Semi-trucks
Motorcycles
Bicycles
Pedestrians
With our attorneys at Elmer & Brunot, PC protecting your interests, insurance companies are far more likely to negotiate in good faith.
What To Do if You Are Involved in a Car Accident in Oregon
The moments following an accident can be confusing and stressful. If you are able, the following steps may help you when you decide to file your car accident claim:
Move away from traffic or danger if possible
Call 911 and request medical assistance
If able, collect the drivers contact information
Gather witness statements if possible
Give a police statement and collect the officers badge number
Seek professional medical assistance
One of the most important steps, aside from seeking medical help, is to avoid talking about the accident with the other driver's insurance company. The insurance company is seldom on your side and conversations with them should be had with caution. If you are involved in a car accident it may be in your best interest to enlist the expertise of an attorney as soon as possible.
How Long After a Car Accident Can You Claim Injury?
If you've been involved in a car accident, you will have 2 years from the date of your crash to file a personal injury claim. Nevertheless, many exceptions to the 2-year limit apply, and some may impose shorter deadlines. A claim against a driver who works for the government, for example, may have special rules and allow less time for you to file.
Similarly, legal action involving a minor may be delayed until the minor's 18th birthday, and injuries that are not discovered immediately may warrant more time. Nevertheless, you should file sooner rather than later, as missing a deadline can result in your insurance claim being denied or your personal injury case being dismissed.
Statutes of limitations in Oregon are laid out in the 2017 Oregon Revised Statutes §12.110.
If you have questions about these time limits or want to make sure you adhere to them, contact our Oregon car accident lawyers in Salem today at (503) 563-7035.
Oregon Car Insurance Requirements
The state of Oregon is one of only 12 states that has a no-fault car insurance policy. A no-fault insurance policy covers your injuries and damages Instead of requiring the at-fault driver to cover all expenses associated with the accident.
Also known as Personal Injury Protection, or PIP, Oregon insurance requirements your insurance company to cover the cost of your medical bills, lost wages, medications, and in-home assistance care while you recover from injuries sustained in a car accident.
No-fault PIP insurance carriers will only cover costs they deem reasonable and necessary, within the first year following the accident, and up to your policy limit. Most people have a standard $15,000 coverage, but some carry more. If your insurance carrier does not believe the medical bill you submit is related to your car accident injury, they will deny coverage.
Insurance Companies Are Not Always on Your Side
Insurance companies, their claims adjusters, and their attorneys have one objective: minimize their company's exposure. Their only goal is to settle for the least amount of money possible. Regardless of the severity of your injury, they will want to settle your case quickly and cheaply.
We advise our clients to be cautious when making statements to insurance companies. Since any information you give the insurance company may harm your case at a later date, it is best to avoid making any statements. Our Oregon car accident attorneys will always take the time to review your case and suggest options moving forward.
Common Types of Car Accident Injuries in Oregon
Car accidents can cause countless injuries and no two accidents are the same. But there are some injuries that statistically are more common than others. These include:
Whiplash and neck injuries
Spinal cord and back injuries
Concussion and head injuries
Joint injuries
PTSD and anxiety
Not all injuries are immediately visible after an accident, so it's important to get medical attention. If you are not examined at the scene of the accident, make sure to go see a doctor as soon as possible. It's not uncommon for symptoms of a concussion or anxiety to manifest in the days or even weeks after an accident.
Getting a medical examination is a critical part of your injury case and an experience Salem car accident attorney will help you keep track of any costs that are associated with seeing medical professionals. All costs of your care will be taken into consideration for your final settlement amount.
Compensation for Pain and Suffering
One factor to consider for your Salem car accident claim is your emotional, physical, and psychological pain and suffering. Injuries such as broken bones, bruises, and lacerations come with medical costs that are simple to prove with bills and receipts. But what counts as pain and suffering? Any of the following symptoms and more can and should be considered when determining the value of your claim:
Emotional distress
Depression and/or anxiety
Insomnia
Feelings of shame and humiliation
Loss of consortium
Physical limitations as a result of your injuries
Pain or discomfort, whether permanent or temporary
To see if you have a case, contact our law firm to schedule a free consultation with a Salem, Oregon car accident attorney. Call us today at (503) 563-7035.